Dr. Youma Fall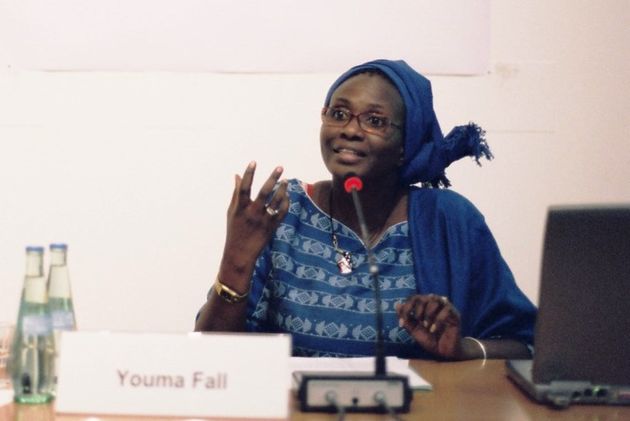 AfricAvenir Projects - 30 Years of African Perspectives
In its 30 years of existence, AfricAvenir has implemented numerous projects and hundreds of events, spearheading many social debates like conflict resolution and conflict prevention, Africa in World War II, the legacy of German and European colonialism, or Africa's contributions in world history.
"Inspiring Young Imaginations" – African Films for Children and Youth
In 2014, AfricAvenir Windhoek initiated "Inspiring Young Imaginations", a monthly African film series for children and youth. The idea originated from an experienced lack of access and opportunities for children to watch inspiring, entertaining and educative movies with African content. The films we screen are from all over the African continent and tell in an entertaining and educative way stories from the perspective of children and young people about African history, cultures, different identities, social realities, adventures and experiences. The screenings are followed by discussions about the film and how it relates to the lives of our young audience. We feel it is important for children and youth in Namibia to see movies they can relate to and identify themselves with; to see the beauty of African stories and experiences; to discover the diversity of the African continent; and to plant a seed in them, to want to tell their own stories too and trigger their own imagination in telling stories.
Decolonial Objections Against the Humboldt Forum
The so-called "Humboldt-Forum", the centerpiece of the reconstructed Berlin Palace, will host the ethnological collections from Africa, Asia and the Americas. But what kind of symbolism is being created when the ethnological collections, which to a considerable extent are the result of looting during colonial times, are shown behind a Prussian façade, Prussia being the architect of German colonialism? In order to raise this question and to stimulate a public debate about German colonialism, AfricAvenir will host Dialogue Forums and a touring exhibition which take a critical and decidedly decolonial look at recent developments from September 2013 onwards. To prevent – or at least scandalize – the inauguration of yet another eurocentric and restorative museum, the colonial history of ethnological objects will be discussed and the project "Berlin Palace – Humboldt Forum" will be questioned in content and form from African and Afro-European perspectives.
back to top